Not all policies that are designed to insure your treasured personal belongings are the same. People who own unique homes, art, jewellery and collections usually have special insurance needs that the average homeowners policy falls far short of expectations. As a leading insurance intermediary of fine homes and valuable possessions, we can tailor a personal insurance policy to meet such special needs.
Luxury Residences
If you are the owner of a fine and unique home, you should consider having insurance to match. Not all insurance companies offer the same benefits, so it's important to know what you are getting before risking your most prized possessions with a one-size-fits-all low-cost home and contents policy.
We provide special features that are unique to and that sets us apart from others in the market such as the following:
Extended Replacement Cost
We understand what makes your house a home. As such we can arrange an Extended Replacement Cost option which is a unique feature in many ways. After a covered loss, our cover will pay to have your home repaired or rebuilt to its original beauty – even if the cost exceeds your policy limit. Most policies will pay only to the policy amount, however we can arrange for your policy to pay up to 200% of the policy limit under this option.
Cash Settlement Option.
Should you decide not to rebuild or to rebuild at another location, Chubb offers a Cash Settlement, up to your policy limit. It's your choice!
Complimentary Home Appraisal.
We can provide a complimentary home appraisal for house coverage with sum insured of more than S$1 million.
Fine Art & Valuable Articles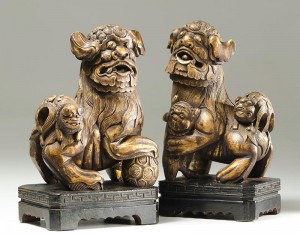 In the unfortunate event that your cherished valuables are lost, stolen or damaged, the last thing you want to hear from your insurer is that they are not insured for their true value.
Our insurance cover is designed to provide the best protection available for your most valuable possessions, including:
fine art and antiques
jewellery
wine collection
rare books and manuscripts
silverware
china and crystal
high value musical instruments
rare stamps and coins collections
Our cover offers you protection for your valuables that most standard policies simply can't match. Following are just some of the unique benefits of insuring your valuable articles:
Itemised cover
This allows you to list items in your collection separately from your contents cover. This way each item you list will be insured for an amount determined by you.
Blanket cover
If you don't want itemised cover, we can tailor a programme that covers every item under one blanket limit with specified limit per item. So if you have a loss, your valuable item/s will be replaced or repaired up to the insured limit.
Loss in market value cover
If a valuable with itemised cover is damaged and suffers a loss in market value as a result, our cover will pay for the reduction in market value up to the insured amount.
Pairs and sets cover
Often valuable items form a part of a pair or set. With our cover if one piece of an itemised pair or set is lost or damaged, we will cover the replacement cost of the entire set. All we require is the remaining pieces.
Automatic Coverage for New Acquired Items
You enjoy immediate cover for newly acquired valuables is provided for up to 90 days, to a value up to 25% of your existing schedule of itemised valuables.
Optional cash settlement
In the unfortunate event a valuable item is irreparably damaged or lost, you can choose to take cash rather than replacing if it suits you better.
Worldwide cover
Furthermore your valuables are automatically covered wherever you take them in the world.
Personal Liability
These days just about anyone can be sued as a result of their actions. As part of your Home and Contents insurance, we also offers Personal Liability cover to help protect you and your family from any unexpected legal cases.
Unlike many policies, Personal Liability insurance automatically provides you with cover in case you are accused of slander, or causing mental anguish or bodily harm. These types of accusations may seem trivial, but they have been known to result in costly legal battles.
Our Personal Liability coverage is also offered on a worldwide basis, which means you and your family are covered wherever you travel.
Single Annual Limit Medical Insurance
Getting a suitable plan is probably one of the most crucial decisions you have to make because it determines the quality of care which you will receive should anything happen to your health. It will secure your finances against any unexpected contingencies of hefty hospital and treatment bills.
We have special single annual limit plans designed for peace of mind with its high cover limits of up to S$3 million. With three plan types catering to the different needs and lifestyles of discerning individuals, our cover is armed with a suite of premium benefits which goes beyond the typical healthcare insurance policy.
This hassle-free comprehensive medical insurance plan is flexible and can be tailored to suit the needs and budget of individuals, families and companies. It is also suitable for:
foreigners and their families residing or working in Singapore,
Singaporeans studying or working overseas, and
Singapore-based companies looking to provide superior cover for their professional, management and executive teams locally and overseas.
We also cover terrorism excluding the use of biological, chemical agents or nuclear devices.
Pleasure Craft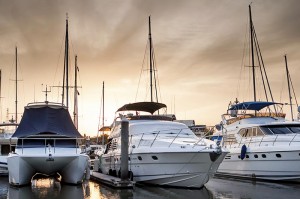 For recreational sailors, the sea promises freedom and adventure but also potential risks to you and your boat. With QBE Pleasure Craft Insurance you can enjoy the freedom of boating and leave the worry of an unforeseen accidents to QBE. We will help protect you against physical loss of or damage to your boat as well as legal liabilities to third-party property and bodily injury caused by the use of your boat.
Our coverage is an "All Risks" cover which is significantly wider than the usual and more common Institute Yacht Clauses most insurers offer. Other features are:
Pollution Liability Extension
Personal Effects
Sailboat Club Racing Risks
Loss of or damage to Sporting Equipment
Water Skiers and Aquaplaning Liability
Land Transit Damage
We are committed to providing superior technical solutions and service by working closely with our customers to develop a detailed understanding of their business operations, risk exposures and risk appetite and to apply our expertise to those individual business situations.
The relationships that we have built over the years with our extensive network of insurers means that we are able to negotiate and deliver the most relevant insurance cover, not only competitively priced but also with the widest possible coverage available to match our customers' needs.